The Hawaii State Center for Nursing partners with The American Organization of Nurse Leaders Hawaii (AONL Hawaii) and The Hawaii-Pacific Chapter of the American College of Healthcare Executives (ACHE) to provide the annual Leadership in Action Conference. This conference is developed for nurses and other healthcare professionals.

February 23: ACHE Pre-Conference
February 24: Leadership in Action Conference
Prince Waikiki, Honolulu, HI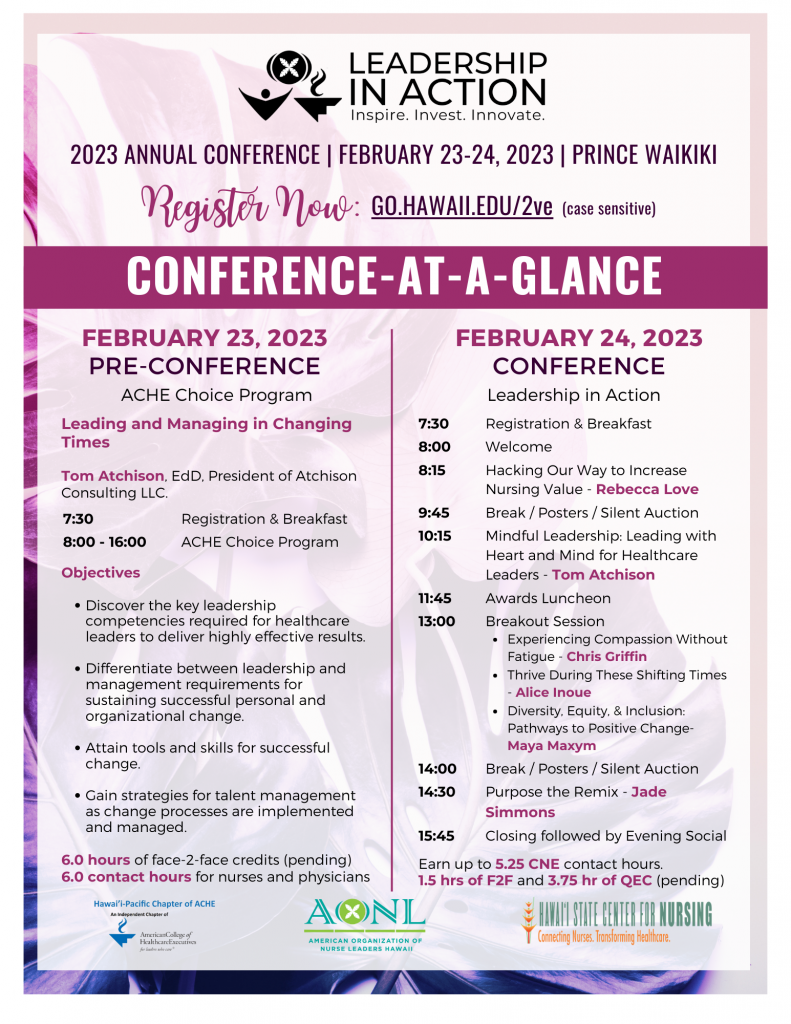 Call for Abstracts – CLOSED
AONL Awards – Call for Nominations – CLOSED
HSCN Travel Stipend for Neighbor Island Participants – CLOSED
AONL Scholarship Application – CLOSED

Interested in being a conference sponsor? Contact Laura Reichhardt at LRNR@hawaii.edu.